Welcome to Year 5
HERONS & KINGFISHERS
Mr J Eames

Herons Class Teacher

Email:

Mrs M Livingstone

Learning Support Assistant

Mrs D Haviland

Kingfishers Class Teacher

Email:

d.haviland@hythe.surrey.sch.uk

Mrs S Gangal

Learning Support Assistant
Autumn 1
Stargazers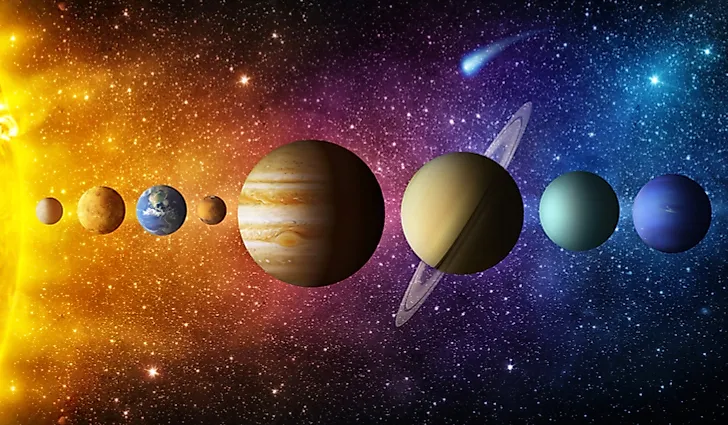 Journey through space – the final frontier! Let's take a trip to the stars, planets and suns and discover the amazing wonders of the night sky. During this half term, we'll learn about the Solar System and the Sun, using mnemonics to help us remember the facts. We'll make a Solar System and investigate the cycle of day into night. We'll learn about Galileo, the 'father' of modern astronomy and his famous astronomical discoveries. Taking on the roles of the planets, we'll use movement to demonstrate the motions of the planets and moons. We'll investigate lunar myths. Then we'll make a space shuttle or satellite, testing the materials for durability. At the end of the project, we'll invent our own aliens and consider the big question: why is there life on Earth?
Help your child prepare for their project
The possibilities are endless when you're thinking about the vastness of space. Why not work together to make a papier mâché model of your favourite planet? You could also watch a science-fiction film or read a book to see how space is presented. Alternatively, visit the local library together to find fascinating non-fiction books about space.
Autumn 2
Scream Machine
Roll up, roll up! This half term we will be exploring the excitement of theme parks! After carrying out fair tests to investigate the materials used to make roller coasters, we'll create prototype rides of our own. Let's hope we choose the right materials! In our computing work, we'll upload photographs of rides and examine online theme park maps. Then, we'll use advanced techniques and commands to search for information on the internet. We'll design a roller coaster using software such as Scratch and look at online advertising. At the end of the topic, we'll use software to write computer programs, and deliver a presentation to advertise a ride. Finally, we'll make some delicious fairground food for everyone to enjoy!
Help your child prepare for their project
In Scream Machine, the children will learn the secrets of theme park design and how their favourite rides work. Why not look at toys with moving parts at home, to see if you can find out how they work? You could also research famous theme parks around the world online. Which are the most popular rides? Alternatively, you could research Walt Disney's successful theme parks. Where in the world are they?
At The Hythe School, we follow the White Rose schemes of learning for maths. Below are the topics covered in Year 5 across the year.
Pupils have all been provided with Mathletics usernames and passwords. We encourage the children to access this provision outside of school. Link to website: http://www.mathletics.co.uk/ If you have misplaced your details please contact the class teacher.
We now also have access to Times Tables Rock Stars. Your child has been allocated their own login details, please ask is you have lost these. It is important that children have short, regular bursts of times table practice to improve. Click on the icon to go to their website.
It is important for the children to be developing their multiplication skills. Why not try some games from the Topmarks website to practice.