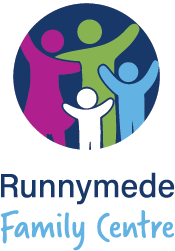 Coronavirus update: Returning to the office

With the changes to Covid-19 restrictions from July 19th, our staff will be working across the two family centre sites during the summer holidays. Members of the team will be at Addlestone Young People and Family Centre on Monday, Tuesday and Thursdays and at the Hythe site on Wednesday, Thursday and Fridays. Throughout the lockdowns, our outreach team continued to support families via Zoom and more recently have started to see families face to face. To ensure safe practices, we have retained the safety protocols of wearing face coverings, using hand-sanitizer and maintaining social distancing.

We now have our own website, which you can access via this link https://www.hythe.surrey.sch.uk/about-us/runnymede-family-centre-1. There is a range of information and advice for our families and partners including health & emotional development, family & social relationships and lots more! You can also read our first new-style newsletter.

It has been a challenging and difficult time for everyone, but we are hopeful that we can start to see more of our families, and work with our partner agencies in ways that are safe for us all.

Please continue to access information from the Family Information Service (link below) or Surrey County Council's Coronavirus information and advice:

https://www.surreycc.gov.uk/people-and-community/emergency-planning-and-community-safety/coronavirus

Free online advice for families :

https://childrenshealthsurrey.nhs.uk/services/free-online-guides-families
The Hythe Community Primary School is the lead provider for the borough's Family Centres, working with families with children aged 0 – 11 years who would benefit from specialist support. In Runnymede, the hub site is at the Hythe School and there is a satellite venue at Addlestone Young People and Family Centre, and meeting and training rooms at Chertsey Nursery School.
The Runnymede Family Centre works closely with other services and partners that support families, to make sure that they get the support they need, when they need it. The aim of this support is to help families build their own resilience and self-reliance.
The support we can offer at the Family Centre is provided by trained staff who understand the challenges families face, and our aim is to help them to find solutions to some of the parenting and relationship difficulties, and grow in confidence to manage issues they might face in the future. Some of this support is provided one to one in family's homes by outreach workers, and some is offered in groups, where support can come from other families experiencing similar issues.
Requests for support can come from other professionals who have contact with families, for example Health Visitors, GPs, schools and early years settings and these referrals may come to the Family Centre through the Early Help Hub. We will make contact with families once they have agreed that they would welcome some extra support.
Families can also access us directly if they feel they would like some extra support. We offer parenting programmes and some group activities for some families with common issues to come together.
Our opening hours are 9am – 4pm Monday to Thursday and 9am – 3pm on Friday
Please contact us directly if you would like more information.
Office: 01784 464395
Email: info.runnymede@hythe.surrey.sch.uk (please use for any general enquiries)
Website: https://runnymede-familycentre.org/
For referrals or allocations to our service, please send requests or enquiries to: referrals.runnymede@hythe.surrey.sch.uk
Healthy Start Vitamins and Breast Pump Hire
Surrey Family Information Service
Surrey Family Information Service provides information on services available in the community for families.
The Solihull Approach and brought to you by Surrey County Council and Children and Family Health Surrey is offering FREE online Parenting guides, just apply the code ACORN. Follow this link below.
Support Services Available to Families
Baby not sleeping? Toddler throwing tantrums? Teenager struggling with anxiety?
Surrey's Family Help Hub has tips, advice and tools that can help you and your family manage or deal with those day to day challenges and worries about your child's behaviour.
This is a new site so take a look and let us know what you think so we can keep improving it….
Check back in as we are making changes all the time.
For information on how Surrey County Council hold your personal data have a look at the link below.