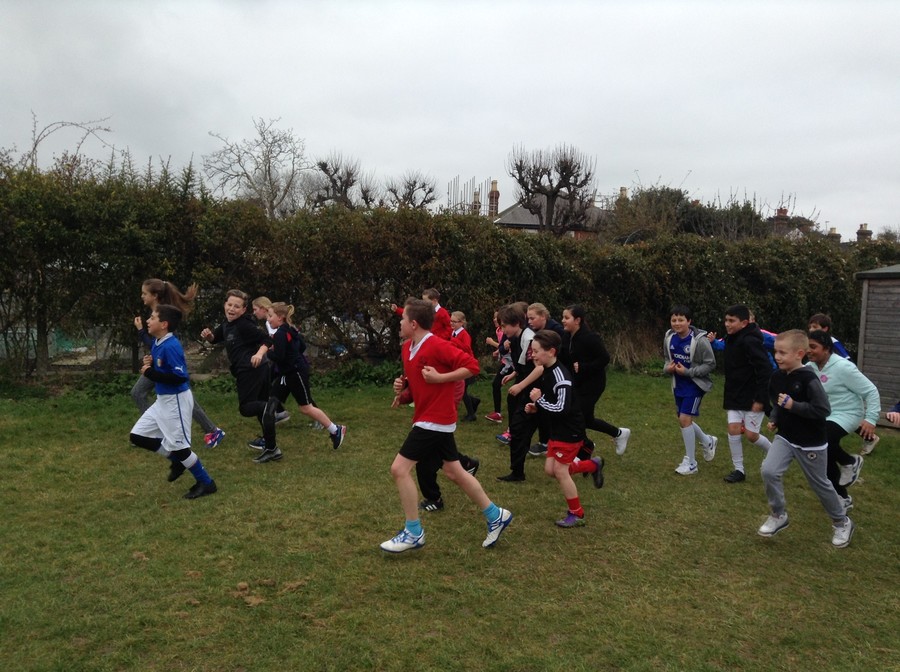 PE
Hello, and welcome to The Hythe School's sports page!
We will keep you updated about the latest results and pictures of our teams in action! There will also be information about after school clubs, sports day and many other events!
Physical Education at Hythe School
The Hythe Community Primary School believes that physical education, experienced in a safe and supportive environment, is a unique and vital contributor to a pupil's physical development and well-being.
A broad and balanced physical education curriculum provides for pupils' increasing self-confidence in their ability to manage themselves and their bodies within a variety of movement situations.
Pupil voice plays a key role in the activities experienced within the PE curriculum, promoting a broad base knowledge, skills and understanding across a wide variety of sports and activities. PE encourages the development of independent life-long learners with children responding appropriately and sympathetically to others, irrespective of their age, gender, cultural or ethnic background.
The activities offered and the teaching approaches adopted provide pupils with opportunities to develop their creative and expressive abilities, through improvisation and problem-solving. Pupils are encouraged to appreciate the importance of a healthy and fit body, and begin to understand those factors that affect health and fitness.
Overview of PE Curriculum 2016-2017
Autumn

Spring

Summer

First half term

Second half term

First half term

Second half term

First half term

Second half term

Key Stage 1

Year 1

Invasion Games

(Mr Roots)

Dance

(Mr Roots)

Gymnastics

(Mr Roots)

Outdoor Adventurous Activities

(Mr Roots)

Athletics

(Mr Roots)

Swimming

(Mr Roots)

Year 2

Invasion Games

(Mr Roots)

Dance

(Mr Roots)

Gymnastics

(Mr Roots)

Outdoor Adventurous Activities

(Mr Roots)

Athletics

(Mr Roots)

Swimming

(Mr Roots)

Key Stage 2

Year 3

Invasion Games

(Mr Roots)

Dance

(Mr Roots)

Gymnastics

(Mr Roots)

Outdoor Adventurous Activities

(Mr Roots)

Athletics

(Mr Roots)

Swimming

(Mr Roots)

Year 4

Invasion Games

(Mr Roots)

Dance

(Mr Roots)

Gymnastics

(Mr Roots)

Outdoor Adventurous Activities

(Mr Roots)

Athletics

(Mr Roots)

Swimming

(Mr Roots)

Year 5

Invasion Games

(Mr Roots)

Dance

(Mr Roots)

Gymnastics

(Mr Roots)

Outdoor Adventurous Activities

(Mr Roots)

Athletics

(Mr Roots)

Swimming

(Mr Roots)

Year 6

Invasion Games

(Mr Roots)

Dance

(Mr Roots)

Gymnastics

(Mr Roots)

Outdoor Adventurous Activities

(Mr Roots)

Athletics

(Mr Roots)

Swimming

(Mr Roots)
Swimming

Swimming is an essential part of the PE curriculum. As well as the benefits to children's health and fitness it develops confidence, stamina and persistence. Children are also taught how to keep safe in water and how to behave while at the pool. Swimming is also a statutory requirement of the Key Stage 1 and Key Stage 2 curriculum
Sports Fixtures and Results
Year 5 Netball
The Hythe v Bell Farm

The Hythe v St Charles

Holy Family v The Hythe
Year 6 Netball
The Hythe v St Charles
Holy Family v The Hythe

Ongar Place v The Hythe